When you need to transfer a device to another account or return it back, please delete the device from your account. You can delete the device by selecting the "Remove Device" option on the device's [Preferences/Settings] "
".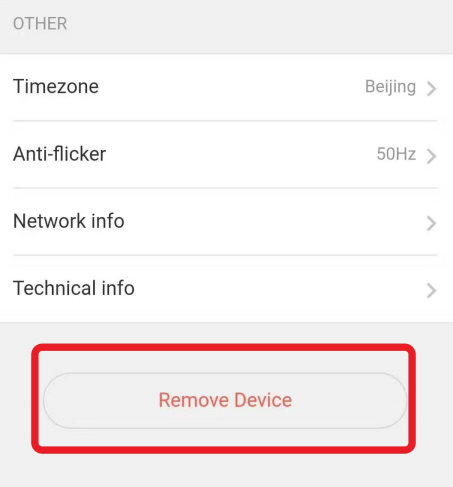 If the device is associated with a Blurams Guard Plan, when the device is removed, the Guard Plan will be unassociated from this device. This will not affect your other devices.
You can manage all Blurams Guard Plans under your account through "Me" -> "BluramsGuard" -> "Manage Plans".