The home plus plan is a limited-time offer for the users that own multiple cameras, the normal cloud service plan only links to one camera, but the home plus plan can link up to Max 5 cameras at a time.
The flat price for the home plus plan is $129.9 (7-day loop) and $339.9 (30-day loop) per year, if you have 5 cameras, it will be the lowest at $25.98 per camera per year. Even if the number of cameras is lower 5, you can link it to new cameras also.
Please subscribe to it on the Blurams Guard Plan page, tap the Annual>- More options.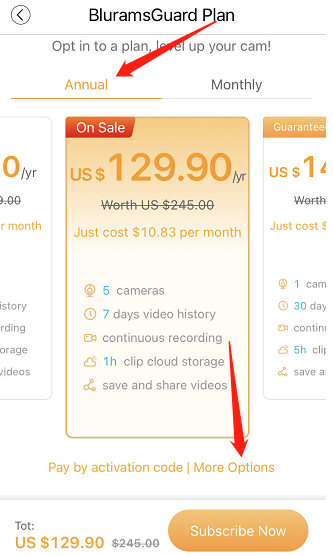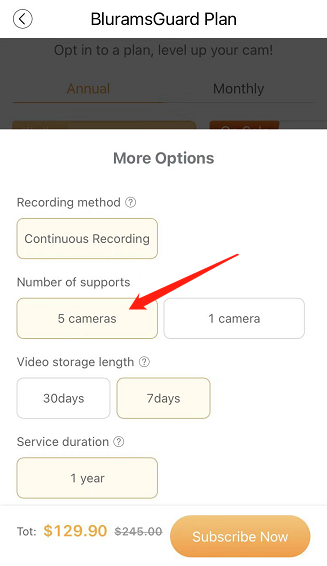 Fine Point:
1. The plans will directly go under your account. You should manually apply it to your camera to activate it.
How to associate the Cloud Service plan to the camera?
2. The bundle doesn't support the doorbell and battery wireless camera(A11C, D10C).
3. Blurams Guard is a digital product and can't be refunded after purchase.
More questions about Blurams and products, please feel free to contact us.
Our Website: https://www.blurams.com/
Email: support@blurams.com