Methods to delete facial data are as follows:
To delete a single face:
Go to [Discover] -> [People], tap a face picture and view the detail page. Tap"

", and you will now be able to delete pictures and facial data.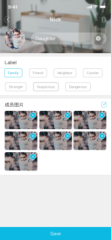 To delete all facial data on a device:
Go to [Device] and tap the [Preferences] "

" icon of the device. Then find the [SERVICE] heading and tap on [Facial recognition]. Enter the page and tap the button [delete data].
This will erase human facial data on the device and there won't be any way to recover this data.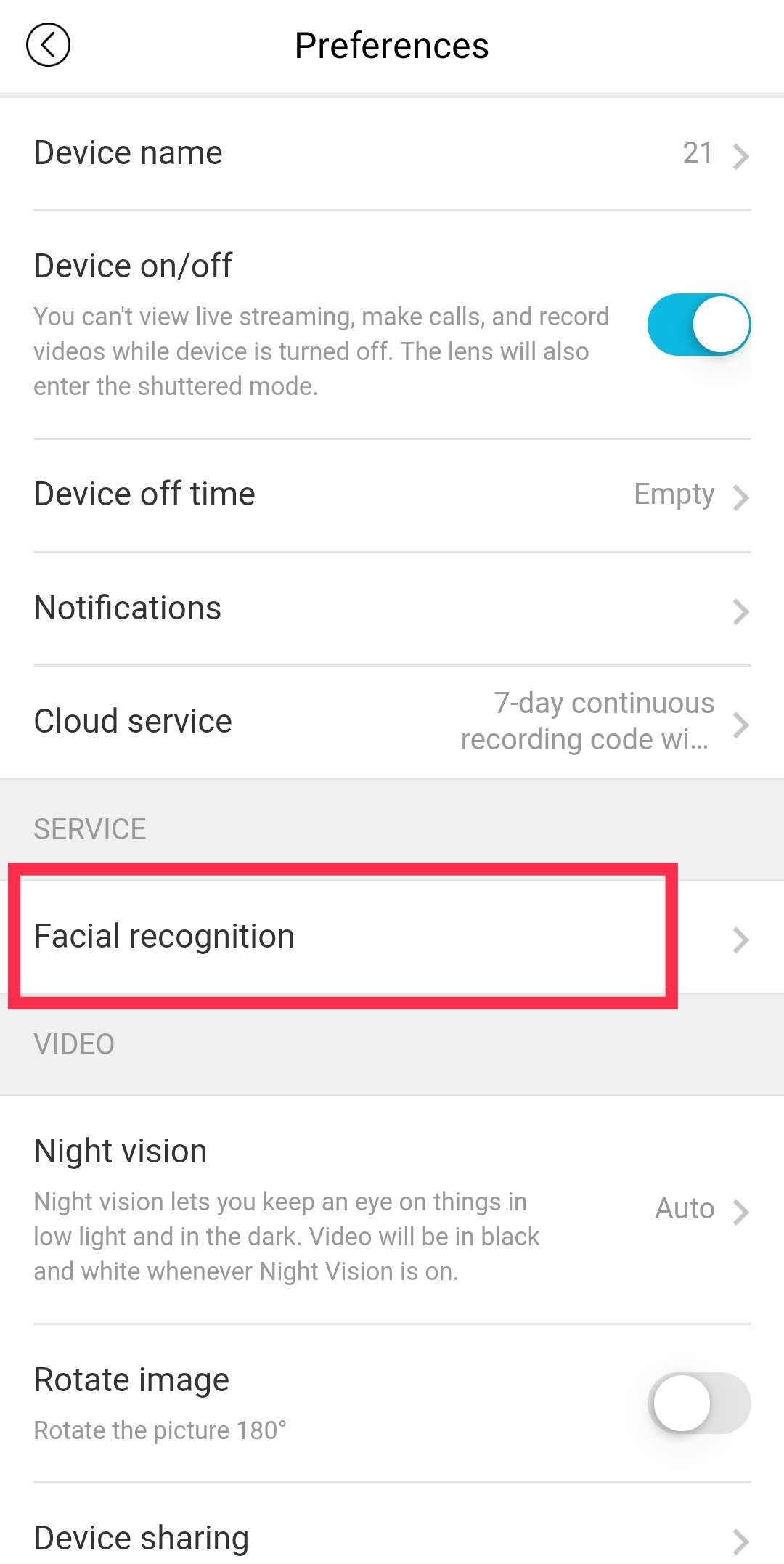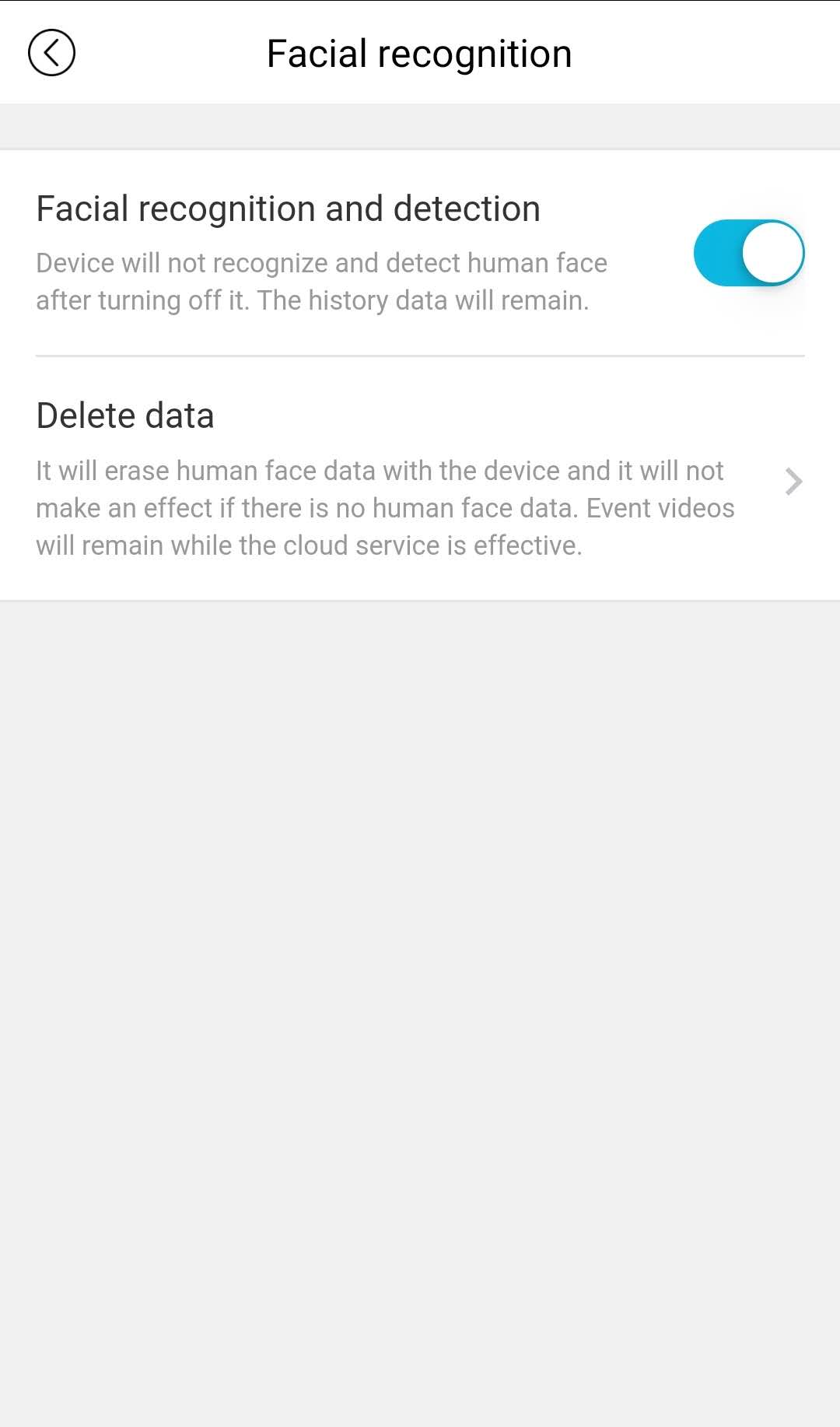 You can also tap the "

" button in the upper right corner of the Facial recognition management page [People] (see pictures below), and then select a device on the list to enter this device's Facial recognition page. You can also delete all the face data of the device this way.